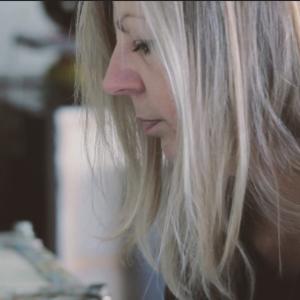 Rita Vindedzis
Artist member since 2018
Toronto , Ontario
Rita Vindedzis has been painting professionally for two decades. A versatile artist, Rita does not limit her creativity to one style and moves from one dynamic series of paintings to the next. Her work has exhibited in a long list of solo, group shows and art fairs including Artist Project Toronto, Toronto Outdoor Art Fair, One of a Kind Show, Toronto Art Expo, and Art Expo New York. Rita's work hangs in numerous private and corporate collections in Canada and the U.S. and her paintings have appeared in Canadian House and Home, Style at Home, and Chatelaine magazine and on numerous television programs. AS SEEN ON -Samsung Canada -Property Brothers -Designated Survivor -Suits - Design Inc. -Income Property -Cityline -Steven & Chris -Designer Guys -Divine Design -Great Home Giveaway -Canadian Idol
---
What kind of artwork do you have in your home?
I'm in a live work space so I have my paintings in various stages, all over
What artists do you admire right now?
Edward Hopper. Andy Warhol, Cy Twombly
Why is it important for people to have art in their home or life?
Looking at art brings a person joy. It's as simple as that.
Beverage of choice
am-coffee pm-chardonnay
Jays vs. Raptors
Raptors baby!
Favourite movie
Sunset Boulevard.
Upcoming Exhibitions
2019-07-01
Toronto
Blue Crow Gallery
Select Past Exhibitions
2018
Toronto
Artist Project
2018
Toronto
'Now & Then' Capital One
2017
Toronto
Artist Project
2017
Toronto
'New Urban Landscapes' Peloso Alexander Interiors
2016
Toronto
Artist Project
Press
2018
Partial Gallery Stories Meet the Artist: Rita Vindedzis

2015
Novella
Artist Hot List
SHARE THIS ARTIST